Any smartphones or cellular phones with audio playback and built in speakers
Subtle design that blends into your home.
Beneath the top surface are electromagnetic induction sensors that captures the unique magnetic waves as music is played on your phone. This Close Contact Induction Technology is future proof as there are no propriety standards, protocols, ports or cables to change with each mobile phone upgrades.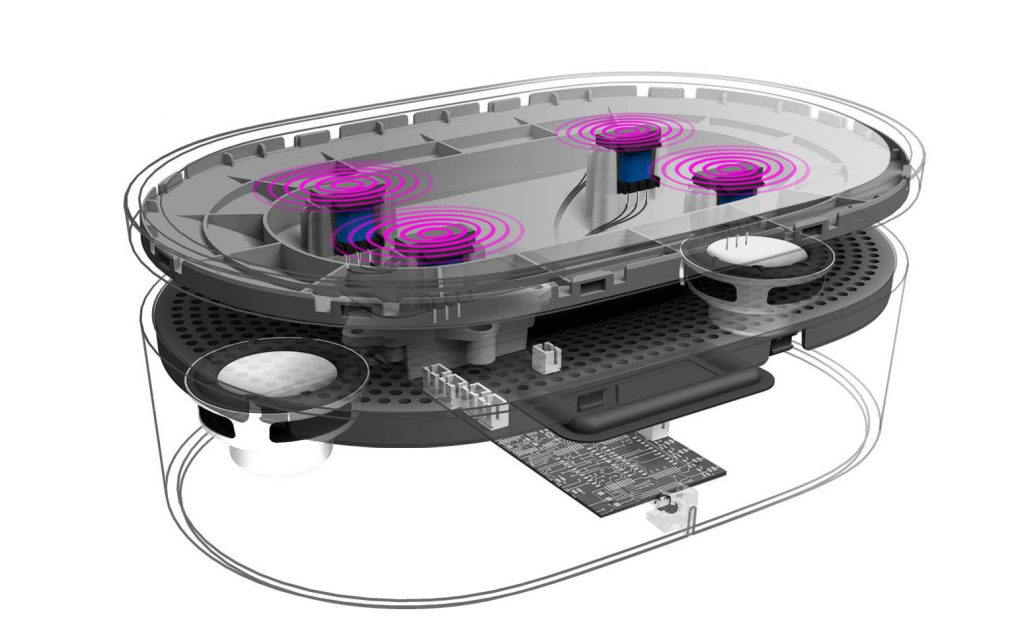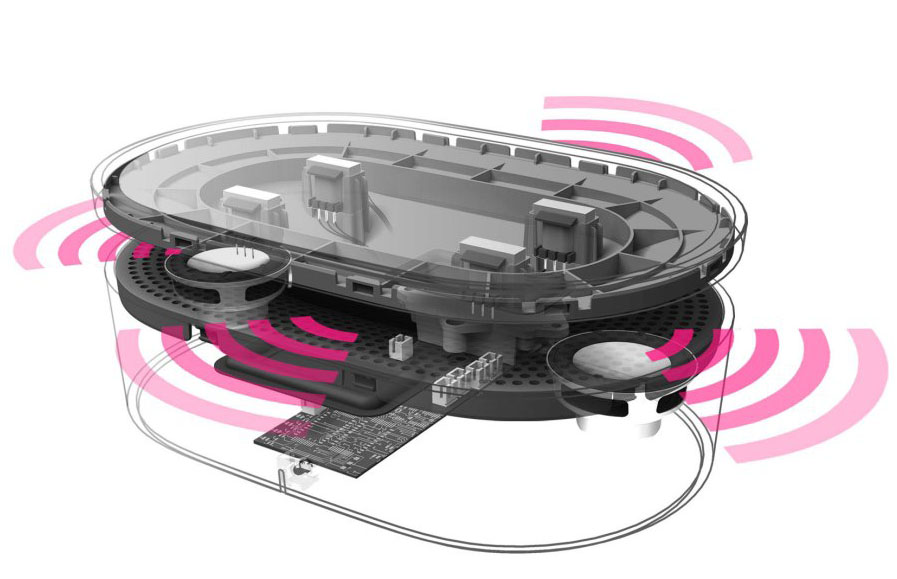 Between the reception pad on the top and the audio chamber in the bottom lies the audio audio cone defector. It sends music in every direction to create the immersive 360° omnidirectional audio.
Audio
Output Channel: Stereo
2 x 40 mm Speaker Driver
Amplifier Power (RMS): 2.5 watts x 2
Frequency Response: 80Hz – 20kHz
Input sensitivity: 600 mV THD 10 %
Distortion: < 0.1 % Signal to noise ratio: > 75 dB (@ 1 kHz input)
Batteries & Power
Playback Time: up to 6 hours continuous play
Battery type: Built in Rechargeable Lithium-ion
Capacity: 1000 mAh
Charge time: 3 hours
Charging: Micro USB Port via Micro USB Cable
Mechanical Power ON/OFF Button
Physical Properties
Weight: 500grams
Connectivity
Close Contact Induction Audio Technology
3.5mmAudio line-in (Stereo input)
Micro USB battery recharging
What's Included
Micro USB Charging Cable
Line-in Audio Cable
User Manual
Smartphones Requirements
Any smartphones or cellular phones with audio playback and built in speakers